There are plenty of different classes and special workshops run at Logan Artists are for all ages.
Including pottery, painting, pastels, drawing, scratchboard, heliotropic painting plus more..
Tutored classes will begin in 2019 on February 4.
New in 2019!
Interested in improving your drawing skills? Expressions of interest are being called for a prospective new class with amazing tutor Aaron Pocock, focussed on drawing skills. To be held on Thursday nights 5.30 to 8.30. If you are interested please phone Di on 0400 165 767
Want to learn pastel? Come along and learn from Master Pastellist Betty Sutton. Thursday nights 5.30 to 8.30. If you are interested please phone Di on 0400 165 767.
Exciting news: 2 new classes in mixed media!!
Mon afternoon class: with Kristy 1 to 4pm
Tues night: with Kristy and Kandie 5.30 to 8.30pm
Phone 0400 165 767 for further information.
View our calendar for the latest dates.  
Please note that classes will not be held on public holidays unless otherwise arranged
Please email your details if you would like to receive our newsletter for up-to-date class/workshop information Newsletter Email
Pottery Classes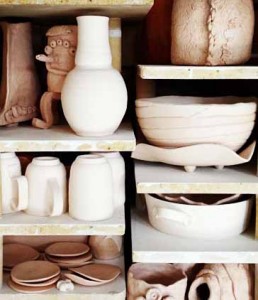 Tutors: Isabell Warman and Marsha Brockhurst
When: Monday morning & evening, Wednesday evening, Thursday evening (please see link to 2018 classes on calendar page).
Cost: $20 members and $25 non members- plus materials & firing
Isabell can be contacted on 0447 116 576 for bookings and she is happy to answer any questions.
Art Studio Classes
Artists Wanted
Attention All Artists: Beginners, Dabblers & Experienced alike.
Expressions of interest are being taken now for brand new evening classes. If you have work or other daytime commitments or just feel like treating yourself to some painting time of an evening, come along & enjoy the relaxed, friendly atmosphere of the LAA, we have tutors ready to cater for your needs. Whether you are starting from scratch, just need some practice & a little guidance, like to try a different medium or are experienced and like to socialise while you paint. We are looking for artists wishing to work in any medium, who may be interested in classes on either a Tuesday, Wednesday or Thursday evening, weekly or fortnightly depending on numbers & interest. So please get in touch & help us tailor our schedule to suit you.
Phone 0400 165 767 to book.
Monday Art Classes with Aaron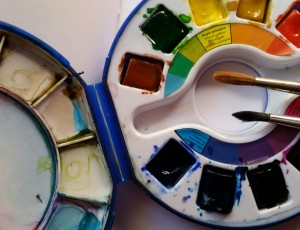 Tutor: Aaron Pocock
Cost: $20 members and $25 non members
When: Mondays
Time: 9.30am-12.30pm
Wednesday Art Classes with Deb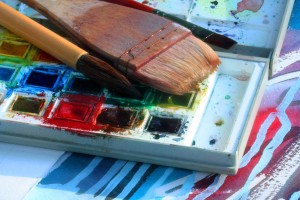 Tutor: Debaran Wright
Cost: $20 members and $25 non members
When: Wednesdays
Time: 9.30am-12.30pm or 1.00pm-4pm
Wednesday class is a collective of artists using various mediums. Participants work at their own pace in their chosen medium of water colour, acrylics, drawing or any alternative combination or other medium. It is the intention that tuition is individualised to suit each participant during their art practice. Subject matter varies from total realism to textured abstract. This group is suitable for beginners or advanced artists who wish to experiment in new areas or hone their skills. It is an informal and friendly group of like minded participants who are encouraging of each other's achievements. Please feel free to call Deb on 0421 409 069 or at debaran@bigpond.com or phone 0400 165 767 to book .
Art Class with Mako – Monday and Wednesday Evening, Friday Morning
Tutor: Mako Waki
Cost: $20 members and $25 non members
When: Fridays
Time: 9.30am-12.30pm
If you are a beginner then this is an excellent class to get you started, or if you have some painting skills and would like to improve with Mako's assistance using pastels, acrylics or oils then consider joining this friendly group of artists.
Time: Mondays or Wednesdays
Time: 5.30pm-8.30pm
Phone 0400 165 767 to book .
Social Groups
Social groups are an opportunity for artists to get together with other like minded artists and enjoy each others company and a chance to work on your latest project.?These are untutored groups and no materials are supplied. Bring your own project and materials. Phone 0400 165 767 to book .
Cost is $5 for members and $10 for non members (tea & coffee supplied)
Art Studio Social Groups
Thursday evening 5.30pm-8.30pn
One on one tutoring is also available during these times
Pottery Studio Social Group
Tuesday: 9.30am-12.30pm
NEW in 2018: Social pottery class on Tuesday nights, starting 30 January.
Cost: $5 members and $10 non members