2021 update: Tutored classes will resume on Monday 1 February.
LAA has a modern purpose-built pottery/ceramic studio for beginners, dabblers & experienced alike.
The facility offers you workspace for around 15 handbuilders, 10 late model professional potters wheels, a supply of tools and equipment including; slab rollers, extruder, pugging machine, slip molds, glazes, underglazes, electric kilns and a Raku kiln. 
You can work at your own pace. Your tutors and facilitators are there to provide you support. There are classes from Monday through to Thursday AM and PM. Weekend workshops are scheduled throughout the year. For experienced potters we have day and evening social groups with a pottery facilitator on hand. Kitchenette facilities are also available.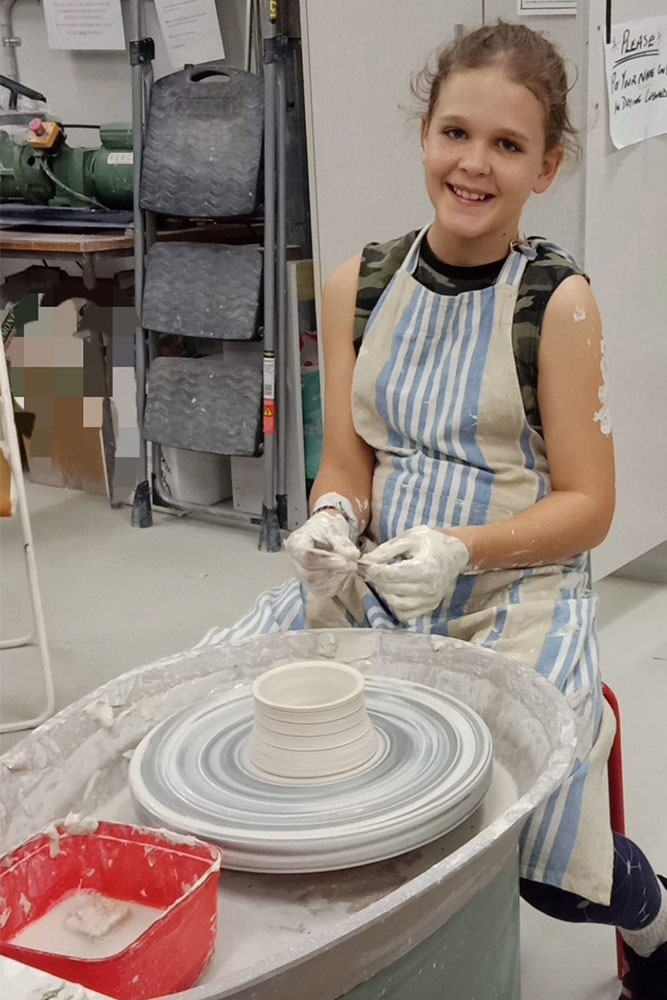 Marsha Brockhurst Pottery