Able Gallery opening hours, during exhibitions
10am to 12.30pm daily unless otherwise specified.
Please call our (volunteer) Gallery Coordinator on 0419 001 796 for information on exhibiting.
Anyone interested in receiving invitations to exhibition opening events please contact our Gallery Coordinator to be added to the mailing list, or follow our Facebook page.

2019:
Current Exhibition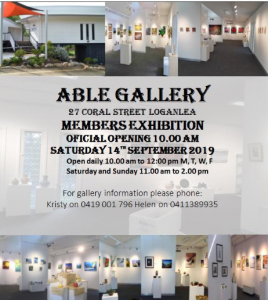 Upcoming exhibitions
Watch this space for further information.
Past exhibitions:
2018
Members' Exhibition: Express Yourself
Logan Artists Pop Up exhibition 8 December 2018 – 22 January 2019
Chris Martin, Logan Art School 30 November – 2 December
Tammy Quire 8 – 14 November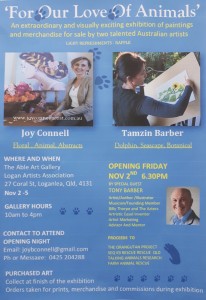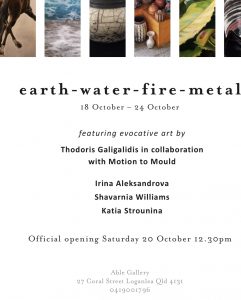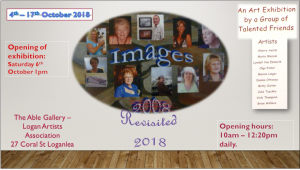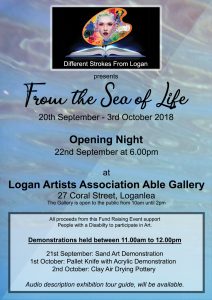 From the Sea of Life;
20 September to 3 October

Dreams and Reality by Bev Davies-Ross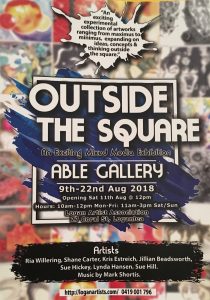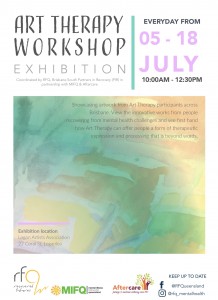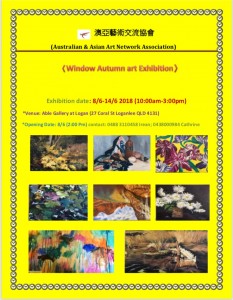 Extended until 20 June.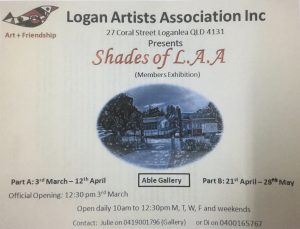 Members' Exhibition: Shades of LAA: Part A
Open daily 10am to 12.30pm M, T, W, F and weekends.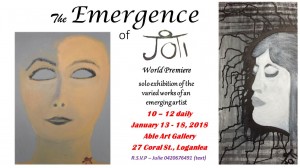 2017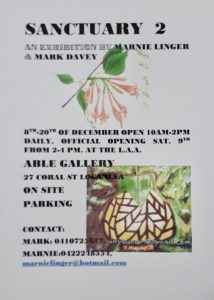 Mark Davey & Marnie Linger 8-20 December
Chris Martin 30 November – 6 December
Men's exhibition 16 – 22 November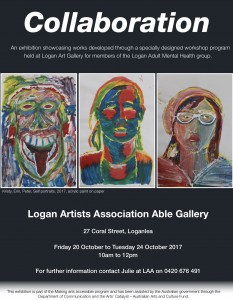 Collaboration Logan Mental Health Group 20 – 25 October
Tammy Quire 26 October – 1 November
Members exhibition 2 – 15 November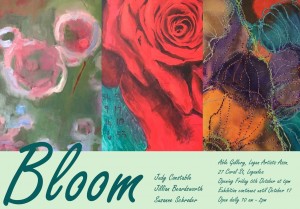 Bloom Judy Constable, Jillian Beardsworth, Susanne Schroder 5 – 18 October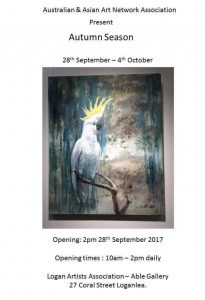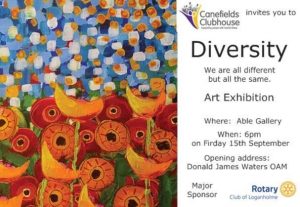 Canefields 14 – 27 September

Silk Expressions 7 – 13 September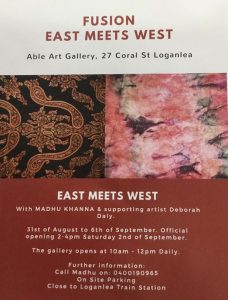 East Meets West 30 August – 6 September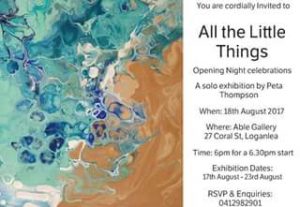 Peta Thompson 17 – 23 August
Fill the gaps 28 July – 9 August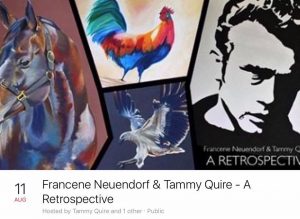 Tammy Quire 10 – 16 August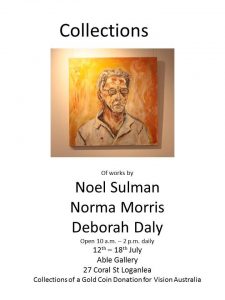 Laarni Lim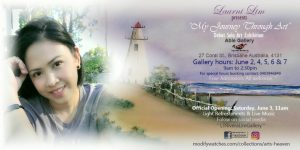 I Told You "I was Going to Use That"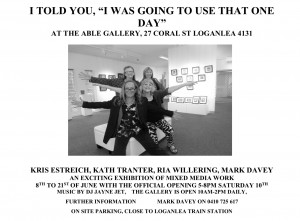 Diserens Debut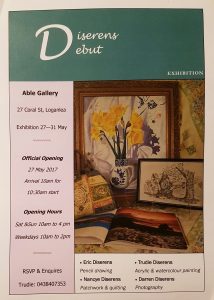 Members Exhibition
Open 5 May
Open daily 10am to 2pm until 24 May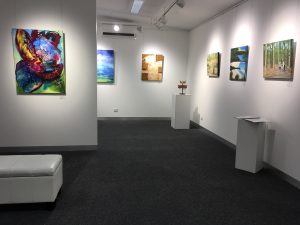 Filling the Gap Members' Exhibition
Black and white artwork by women artists.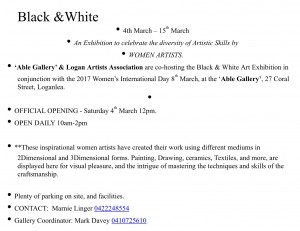 Aaron Pocock's exhibition Logan – Through the Eyes of an English Man opens on Saturday 11 February from
2-5pm. Aaron is a local professional illustrator who has focussed on paintings of landscapes of Logan for this amazing display. Open till Saturday 25 February.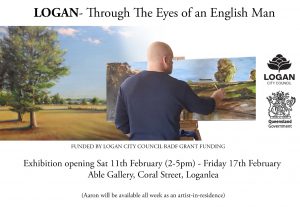 2016
Mind Images
A photographic exhibition providing an insight into the minds of a group of refugees now calling Queensland home. This exhibition, developed by Richard McLaren, was funded by an RADF grant, a Queensland Government through Arts Queensland and Logan City Council partnership to support local arts and culture.
Changes
LAA members' exhibition is on display from 24 September until 9 October.
A Journey in Clay and Cloth Isabell Warman
3 September to 13 September
Journey with Colour Karin Hill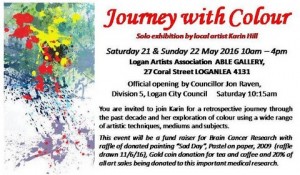 LAA Classes 'POP UP' Exhibition April 2016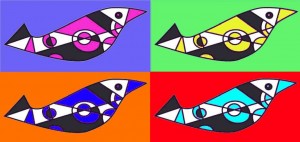 OmiLee – "Exchange Part II" 4-24th February 2016.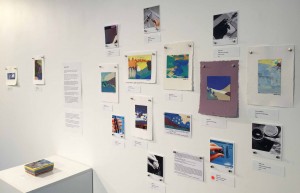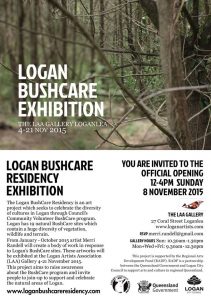 Artist's Choice Exhibition – Saturday 3rd October – Saturday 31st October 2015.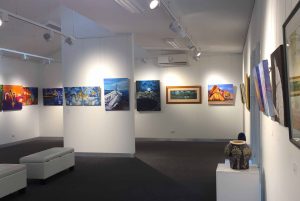 Vessels Exhibition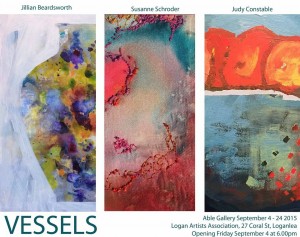 Backyard Exhibition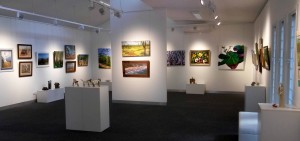 Members' Pop up exhibition

April 26- May 4 2014
Opening Night Sat 26 April 6pm
Information – Simon Quinn 0419796926